Factsheet on Resource Centres for Rare Diseases (2013)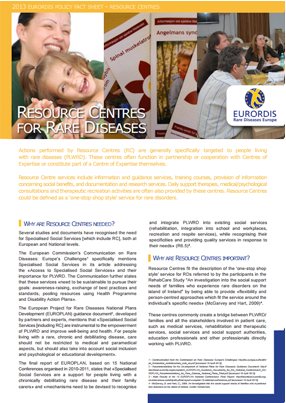 Actions performed by resource centres are generally specifically targeted to people living with rare diseases.
Resource Centre services include information and guidance services, training courses, provision of information concerning social benefits, and documentation and research services.
Daily support therapies, medical/psychological consultations and therapeutic recreation activities are often also provided by these centres.
Resource centres could be defined as a 'one-stop shop style' service for rare disorders.