Conference on Advancing person-centred & integrated care for rare diseases & complex conditions across Europe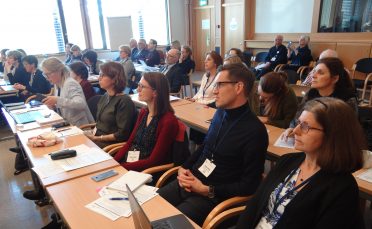 Residence Palace, Brussels
Final Conference of the INNOVCare project
Date: 5 September 2018
Organised by EURORDIS
Goal
To present the results of INNOVCare's pilot of case management, offering key elements for future implementation and impact assessment of patient care models
To have future-oriented discussions, looking at how to move from pilots to mainstream while ensuring the sustainability and sharing of good practices at EU level - linking also to European Reference Networks and to other opportunities to continue promoting holistic care for people living with a rare disease and their families.
Agenda
The workshop agenda can be accessed here.
Participants
Participants will include rare disease stakeholders from across Europe as well as Brussels-based policy makers, patient organisations and other civil society representatives.
For more information on the conference, please contact [email protected]