Workshop on Creating a Sustainable Environment for Holistic & Innovative Care for Rare Diseases & Complex Conditions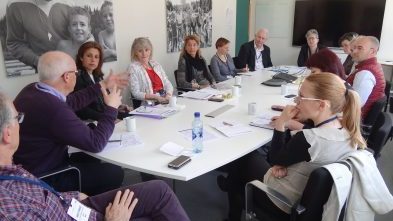 Frambu Resource Centre, Oslo, Norway
Joint Workshop of the EU-Funded projects INNOVCare (2015-2018, DGEMP) and RD-Action (2015-2018, DGSANTE)
Date: 12-13 April 2018
Co-organised by EURORDIS (INNOVCare) and UNEW (RD-Action)
Goals
To discuss and present case studies on the role of Centres of Expertise and European Reference Networks in supporting integrated care for rare diseases;

To exchange on the progress of INNOVCare's pilot of case management for rare diseases: implementation and evaluation;

To discuss other key-issues to support the implementation of integrated health-social care for people living with a rare disease across Europe, with a focus on sustainability.
Agenda
The workshop agenda can be accessed here.
Presentations
Breakout Session Outcomes
The results of the breakout sessions can be accessed here.
Handouts distributed at the workshop
Participants
The workshop was attended by 65 participants from 22 countries. Attendees included representatives of policy makers - including national/regional competent authorities INNOVCare Advisory Group and former members of the Commission Expert Group on Rare Diseases - social services, healthcare providers from European Reference Networks, patient representatives and academics. You can find the list of participants here.
For more information on this workshop, please contact EURORDIS.